Essay Prize 2018 WINNER ANNOUNCED!
Tim De Lisle has selected a winner and two runners up in each age group for this years Connell Guide's essay prize.

Zarah Alam from King Edward VI Camp Hill is the winner in the A-level age group category.
Clementine Read from St. Paul's Girls School won the GCSE prize.
Congratulations to them for their outstanding essays.











Here is what Tim De Lisle had to say about the essays: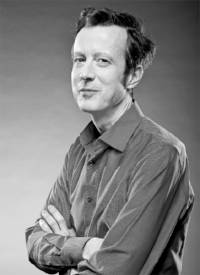 "I was dead impressed with the vitality and variety of these essays. Again and again, teenage writers went for interesting choices of hero or heroine. They picked only one sportsman, one musician, and one reality-TV star, whereas there were seven authors, four thinkers, four scientists, seven fictional characters, four politicians and a whole range of others, from Zeno the stoic to Koko the gorilla.
The only person, dead or alive, who received two votes was Cicero, and there was a striking bias towards the past: all the novelists were born more than a hundred years ago, the only monarch to make the cut was King Alfred, and there were essays about Dante, Machiavelli and the goddess Athena. The other main theme was feminism, which was the driving force behind essays about the journalist Gloria Steinem, the designer Clara Driscoll, the French revolutionary Olympe de Gouge, and the tragic heroine Antigone.
The decision to add a junior prize this year paid off with slightly more than half the entries coming from years 10 and 11. But the writing in both categories was, I have to say, uneven. Several entrants forgot the basics and didn't bother to read their essay through before sending it in. Nearly all of them could have done with more guidance on how to write well – if only there were a Connell Guide to give them some tips.
In each category, three essays stood out. In the senior section, I admired Poppy Crossland's heartfelt hymn to Koko and Isobel Taylor's skill in joining the dots between Antigone's plight and our own everyday sexism, but they were just pipped by Zarah Alam, who made a bold choice, used a nicely delayed reveal, wrote crisp sentences, and showed what her heroes – ambulance drivers – had done for her.  
Among the younger writers, Eliza Daunt's essay about the high-wire-walker Philippe Petit had energy, pace and acumen. Kate Smith chose a character from a book published only last year, Makepeace from A Skinful of Shadows by Frances Hardinge, and while this wasn't the most polished entry, it had a clear voice and a warm heart. In either section, there was only one essay that jumped out and said "winner" the minute I read it. It was a paean to Machiavelli by Clementine Read, who, more than any other entrant, had the confidence to be erudite and entertaining at the same time.
If you entered this year and are still at school, do please enter again, because writing, like anything else we do, gets better with practice. If you're a teacher, do encourage your pupils to enter. This is a gem of a prize that can add a touch of class to a UCAS application. More importantly, it inspires good writing, and rewards it handsomely.  
I'm conscious that both the winners and all four of the runners-up are female, as far as you can tell from their names. Nearly two-thirds of the entries came from girls, and they were much more willing than the boys to write about people of a different gender. So, a final word for three young men who shone in different ways: Alfie Tunney, whose essay on the actor Bryan Cranston pulsated with enthusiasm; Chan Thilakawardana, who managed to apply Zeno's stoicism to his own efforts on the sports field; and Ollie Jansen, who wrote about the immunologist Mimi Tang and thus became the only boy to name a heroine. Ollie, the future belongs to you."

In the senior category, the joint runners-up were Poppy Crossland and Isobel Taylor, from Rugby High School and Haileybury respectively. They both receive a £50 Connell Guides gift voucher.
Among the juniors, Eliza Daunt (South Hampstead) and Kate Smith (Duke of York Royal Military School) came joint second, and also receive a £50 voucher.


On hearing the news of her win Zarah Alam said:
"Thank you so much for choosing me to be the winner of this year's essay prize, I cannot express my surprise or joy enough. I enjoyed writing my essay as the theme promoted the expression of admiration and gratitude. I would recommend entering this competition to all GCSE and Sixth Form students as it encourages deep thought and increases your confidence in and experience with writing essays - skills so valued in life and ones I will draw upon during my next three years studying English and Creative Writing at university. Thank you again to the team at Connell Guides and Tim de Lisle for this fantastic opportunity."



The other shortlisted entrants of the senior prize: Cassandra Somers-Joce, Alfie Tunney



On hearing the news of her win in the junior section Clementine Read said: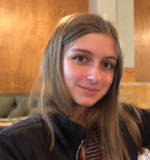 "I am so thrilled and astonished to have won this illustrious prize, and so grateful to both Tim de Lisle and the team behind the brilliant Connell Guides for the opportunity".

The other shortlisted entrant of the junior prize: Chan Thilakawardana



Here are renowned writers William Boyd and Robert Harris – both past judges of our Essay Prize – talking about the merits of the competition and what they like about Connell Guides: