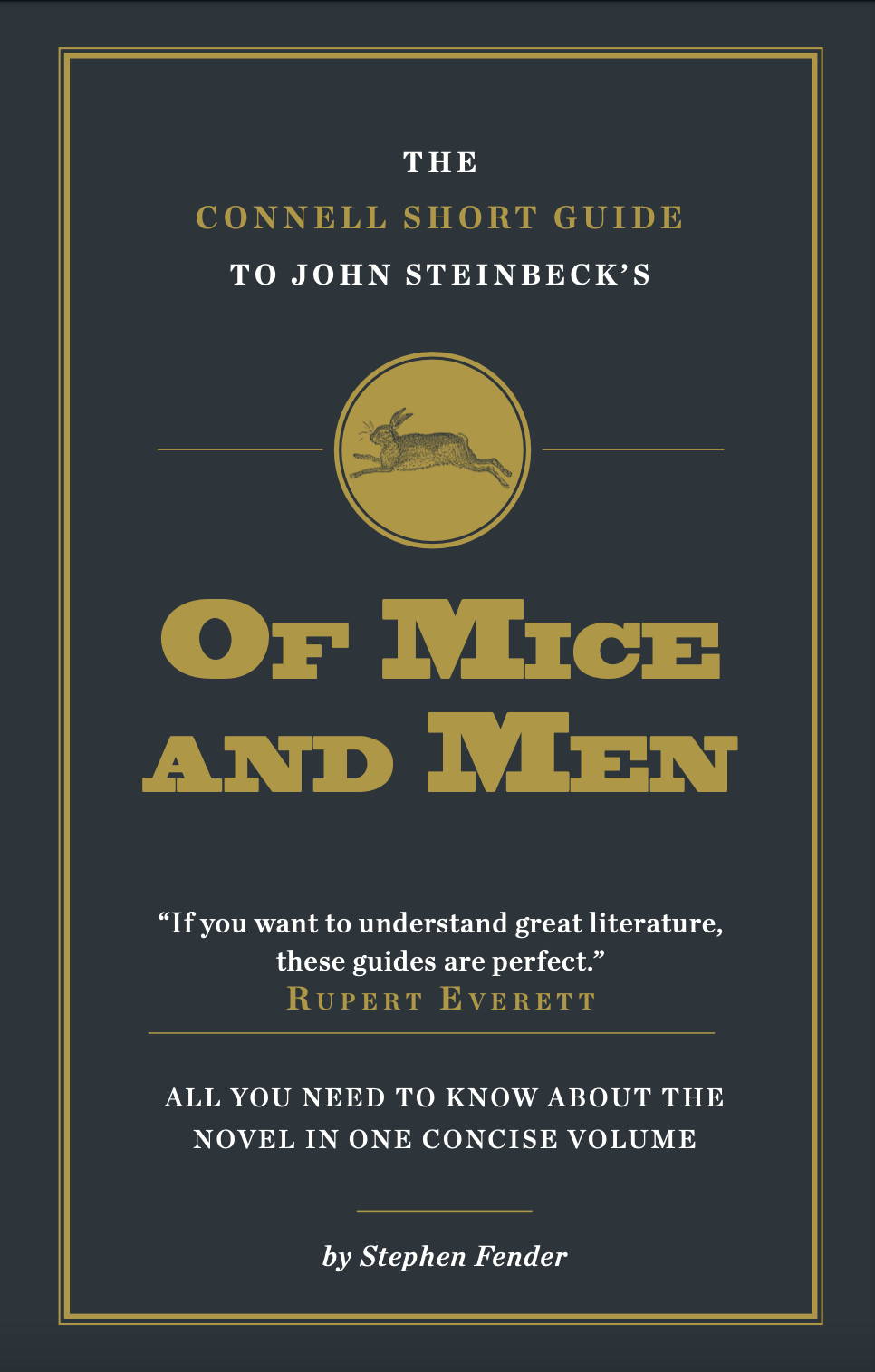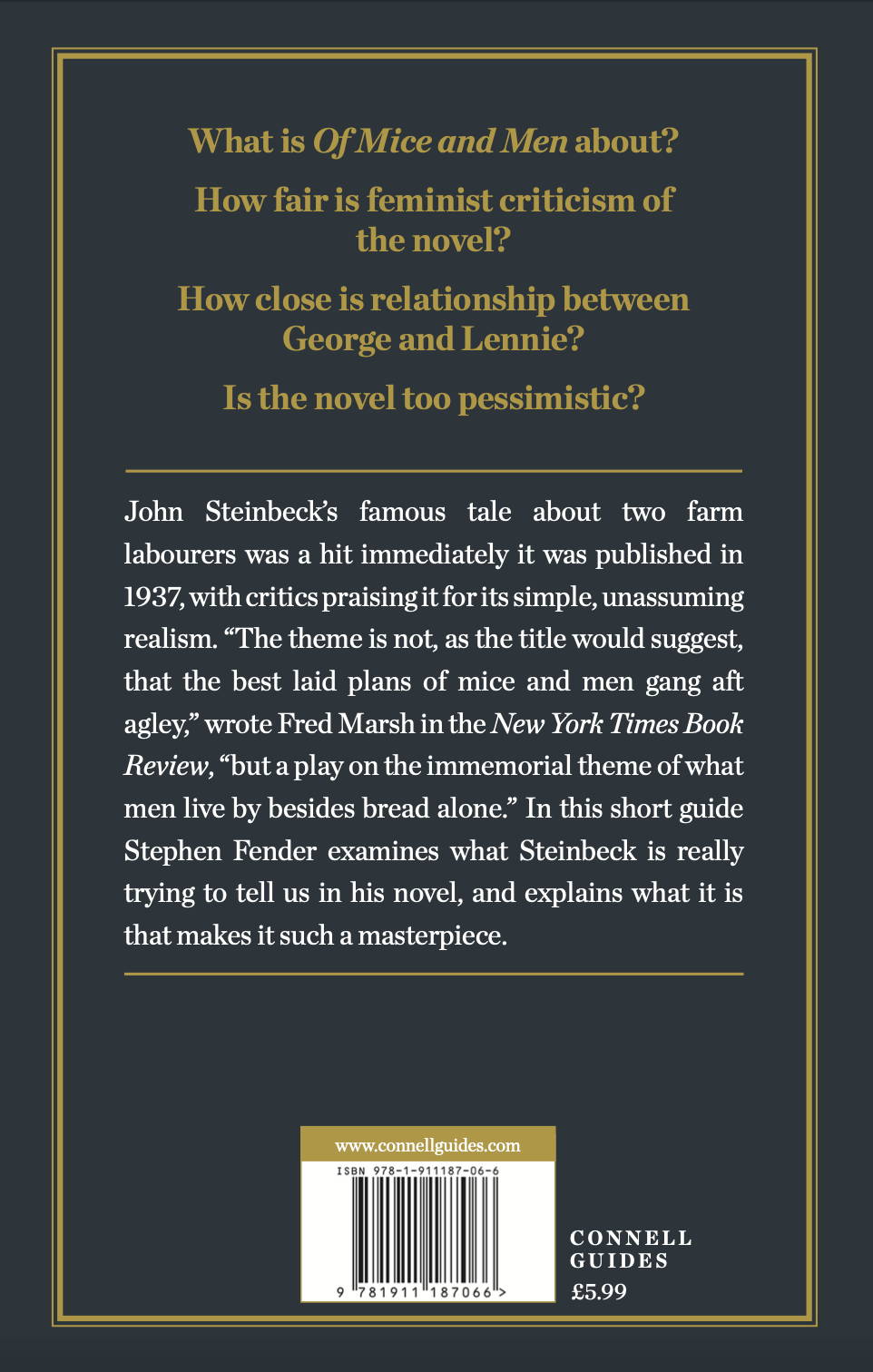 Adjust number above for class sets
---
(ePub file available for immediate download)
---
The Connell Short Guide to
John Steinbeck's
Of Mice and Men

This short study guide tells you all you need to know about John Steinbeck's Of Mice and Men. Connell Guides are advanced guide books that offer sophisticated analysis and broad critical perspectives for higher-level GCSE and A Level English Literature students. Written by leading academics, Connell Guides are clear, concise and beautifully designed to help students understand, and enjoy, great works of literature. They are perfect for coursework, revision and exam preparation. Connell Guides are also great reads themselves scholarly, yet approachable and entertaining.
CONTENTS
What does the title mean?

What happens in the story?

What made Of Mice and Men different?

What sort of ranch is Steinbeck describing?

What do the characters in Of Mice and Men actually do?

What is the relationship between George and Lennie?

What's eating Curley's wife?

How fair is feminist criticism of the novel?

So what is Of Mice and Men really about?

Is Of Mice and Men too pessimistic?
NOTES
Five Facts about Of Mice And Men
The life and times of John Steinbeck